Five Signs It's Time to Replace Your Garage Door Opener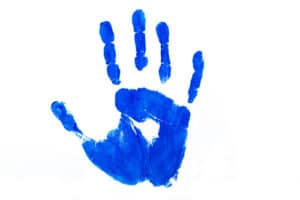 Garage door openers generally last a long time since they are simple mechanical devices. However, there are times when you're left with no choice but to replace your garage door opener with a new model that offers greater safety and security.
Here are the five signs to look out for that indicate it's time to replace your garage door opener.
It's Too Noisy
Does the garage door opener make a lot of noise every time you use it? Then it's possible it has a chain drive that is based on very old technology. Get it replaced. Newer models come with chain drive units that are a lot quieter.
It Does Not Have a Safety Reversing Feature
It has been mandatory since 1993 for garage door openers to have a safety reversing mechanism. This feature consists of two sensors that are placed six inches above the floor level on either side of the door. There's a light beam that passes between them. When a child or a pet runs across the light beam, the garage door opener stops the door from closing immediately and reverses the operation. If your garage door opener does not have a safety reversing feature or has one that doesn't work any longer, get it replaced as soon as possible.
For Better Security
Do you still use an old garage door opener? Well, old openers don't offer the best security since their remote controls are based on a fixed code. It's very easy for someone to hack into the device, get the code, and open the garage door when nobody is watching. New garage door openers use a rolling code feature, which means the code changes every time you operate the door. This is impossible to duplicate.
No Outside Keypad
New garage door openers come with a keypad that is mounted outside the garage. You can then enter the code into the keypad and open the garage door, no keys needed at all. Some keypads even have fingerprint detection, so you don't even have to enter the code. Older garage door openers do not come with this feature, so perhaps you need to upgrade.
No Battery Backup
New garage door openers come with a battery backup that allows you to open or shut the garage door even when there's a power outage. Does your garage door opener have this feature?
These are the five signs to look for to know if you should replace your garage door opener. In fact, you should consider an upgrade if your garage door starts making strange noises and fails to operate as it should.