Garage Door Repair – Memphis Area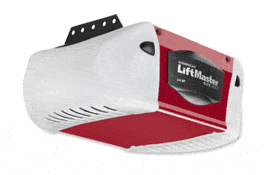 Do you need your garage door and/or garage door opener to be repaired? We service all brands of garage door openers, gate operators, and walk through doors. If you are in the Memphis area and need service, please contact us today.
With more than 15 years of experience and ongoing training, you can be certain only the most qualified garage door technicians will handle your installation or repair needs. Garage door opera
At ASAP Garage Door & Gate Company we repair ANY form of access device, whether we sold it or installed it or not. Garage door openers, gate operators and all other access control systems have always stood for convenience and security. The tremendous spring tensions and other equipment involved in any of these products can be potentially hazardous which is why we insist upon thorough state-of-the-art training for all our technicians and why we sell only Chamberlain/LiftMaster products. We take safety and security very seriously in this day and age as should you.
You may have noticed there really is very little to no market for "do-it-yourself" garage door or other access control products. To do it right takes expertise. To do it wrong is to invite disaster which is why you should look to ASAP Garage Door and Gate for anything to do with buying, selling or repairing these products.
We are located in Southaven, MI, and we serve all the surrounding areas including: Memphis, Germantown, Arlington, and more. Click here for our full service area.
Do you have a noisy garage door?
Does your door make loud, painful screeching or grinding sounds every time it is open or closed? Do your neighbors complain about the terrible noise?
Correctly functioning garage doors obviously should not make loud, awful noises. It is important to determine the cause and repair the problem in a timely manner. Apart from making you unpopular with your neighbors, garage door racket can be a warning that the door is malfunctioning which can cause extensive and expensive damage. A malfunctioning garage door can even create a dangerous situation for people and pets.
What's making all that noise?
No garage door or opener runs completely silently, but there is a clear difference between the normal mechanical sounds of a smoothly-functioning door compared to the clanking, grinding or roaring sound of a malfunctioning door. Depending on the design and installation-process, even brand-new garage doors and garage door openers can be somewhat loud, but you will quickly recognize the difference if your door begins making louder, abnormal noises.
Like any mechanical device with gears and moving parts, a garage door and opener may be affected by a variety of problems that can lead to excessive noise and malfunctioning.
One of the most common causes of garage door noise is mechanical friction. As a garage door opener mechanism ages, its parts may lose normal lubrication, causing them to noisily grind against each other. Also, bolts and screws can loosen, and/or various parts may break and require replacement. Any of these typical aspects of wear and tear are likely to increase the noise of opening and closing the door. Hinges and rollers on the garage door itself may also need lubrication, cleaning or replacement of worn parts.
Excessive garage door noise may simply be annoying rather than a cause for serious concern. However, it is important to check the door and opener thoroughly, because that noise may be your first warning of serious damage or malfunction that can create a security risk or even be physically hazardous.
Can I repair it myself?
Often you can remedy excessive noise by simply lubricating the moving parts of the door and opener. You may use one of the lubricants that are specifically made for garage door openers, although you may also simply use any high-quality silicone-based lubricant. Please note: Do not use WD-40 or similar formulas. While such formulas will quiet friction-based noise, they also tend to drip (you don't want those drips on your car's finish) and, worse, attract dirt that will gum up moving parts.
As you lubricate moving parts, take the time to check all nuts and bolts to make sure they are tight and secure.
When should I call a professional?
You need to call a professional garage door repair service if you can't, or choose not to, do your own initial inspection and lubrication. Also, if you have parts that are worn or damaged, you're well-advised to call an expert to replace them correctly.
Finally, if your garage door opener is old (installed before 1993) and is beginning to acting up, you should seriously consider replacing it. Modern garage door openers run more quietly than old models and are built with higher construction specifications and standards.