Gate Operators
Our gate operators are engineered with quality machine work and rugged construction to provide you the comfort of knowing the gate will open and close all day and night. Simply the best name in the industry with a reputation for quality, dependability, and award-winning designs to complement any gated entrance, our complete line of gate openers is designed to meet or exceed UL325 safety standards and requirements.
We offer three different styles of gate operators: slide, swing, and barrier. All three styles keep the vehicle outside the facility until the telephone entry system, access control system, or guard permits entrance. Our residential gate access systems are designed for single-family homes and normal traffic applications. These slide and swing gate operators offer the choice of AC or DC powered models with battery run and solar panel options. Our line of commercial swing, slide, and barrier gate operators continue to be the industry's benchmark for reliablity, safety, and security. Special features such as synchronized operation of barrier gate operators with slide or swing gates provide the highest level of security, anti-tailgating functionality, and smooth traffic control. Our heavy-duty slide, swing, and barrier gate operators are designed for applications requiring continuous operation, high security, and gate applications weighing up to 5,000 pounds.
All LiftMaster® products shown come with a Premium Accessory Package offered exclusively by ASAP Garage Door & Gate Co.
Slide operators are used when there is limited space behind a secured facility, so the gate must run parallel to a fence or wall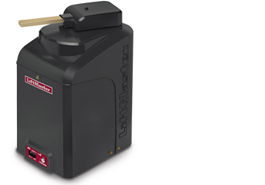 Swing operators are used when a gate (or two gates) open inward or outward away from a wall.
Barrier operators are used for high-traffic, frequently accessed sites, such as airports, parking lots, or office buildings.